Rail Vehicles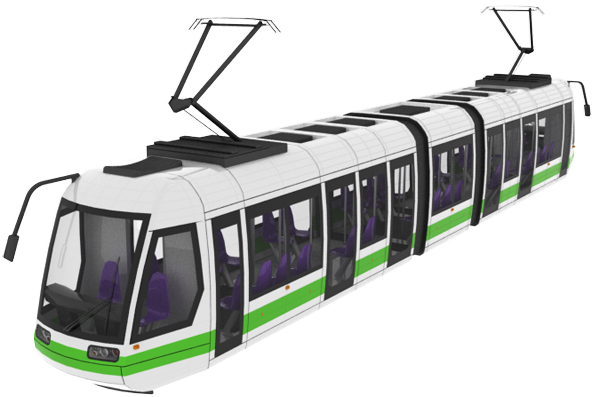 Rail vehicles
In the menu on the left-hand side you can find a list of the products we offer for sound dampening in rail vehicles. After selecting a product, you will see the most common place of its use and a detailed description with photos.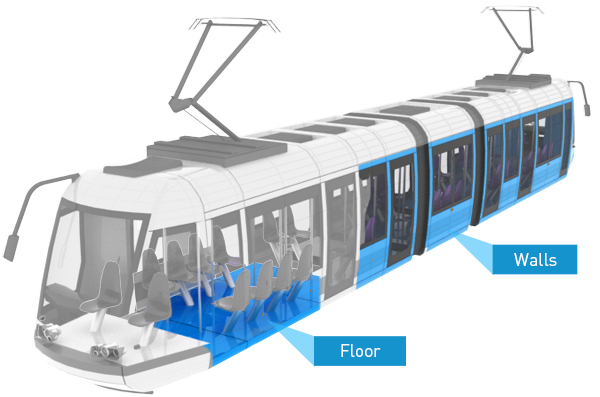 MAAD MONIFLEX
( Moniflex )
MAAD MONIFLEX consists of transparent insulation sheets. It is the ideal material for any application where moisture and shock resistance is important in combination with a low weight. For this and other reasons, MAAD MONIFLEX is widely used in the transport and construction industries. It is most often used in passenger rail vehicles and as insulation used in shipbuilding. In light of current concerns about environmental protection and the use of natural resources, MAAD MONIFLEX is the obvious choice for insulating materials.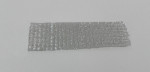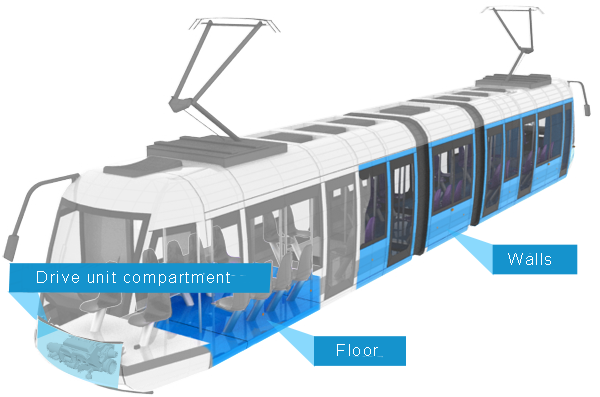 MAAD RF LIGHT PREMIUM DB
( Flexible elastomeric foam )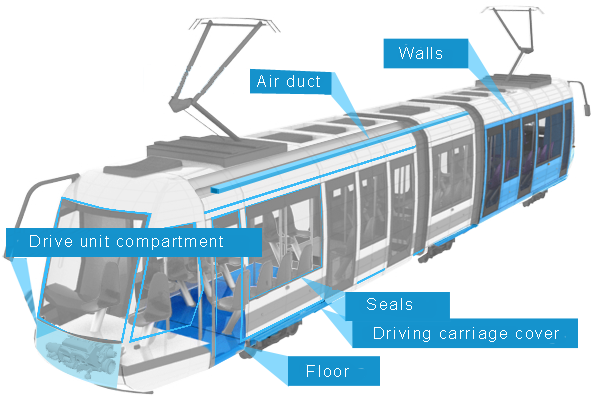 MAAD RF RAIL TECH
( Flexible elastomeric foam )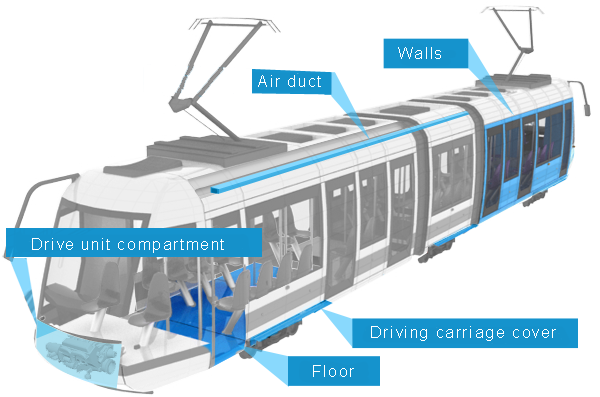 MAAD RF RAIL TECH ALU
( Flexible elastomeric foam )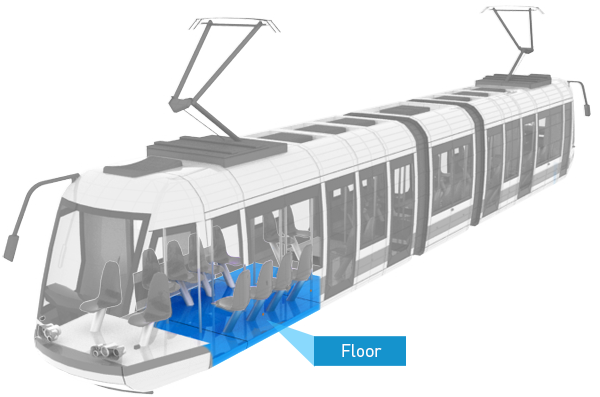 MAAD PLW RAIL FLOOR PH/HL3
( Plywood )
Floors made of the highest quality plywood, meeting the requirements of the EN45545-2 standard with a two-sided phenol layer, and the possibility to protect the edges against moisture.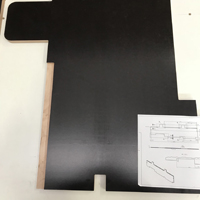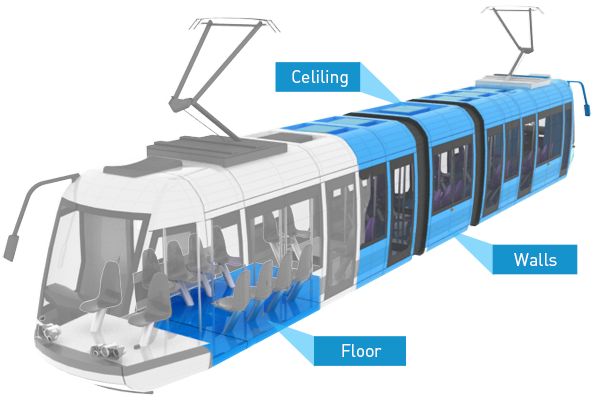 MAAD MF 10
( Melamine foam )
Flexible, extremely opened cell foam based on melamine resin. The unique material structure characterizes mainly by:
unusually low weight (about 9 kg/m3)
a high level of sound absorption (to 90%)
excellent heat-conductivity
the possibility of use at temperatures of (-200 ° C to 240 ° C)
certified non-flammability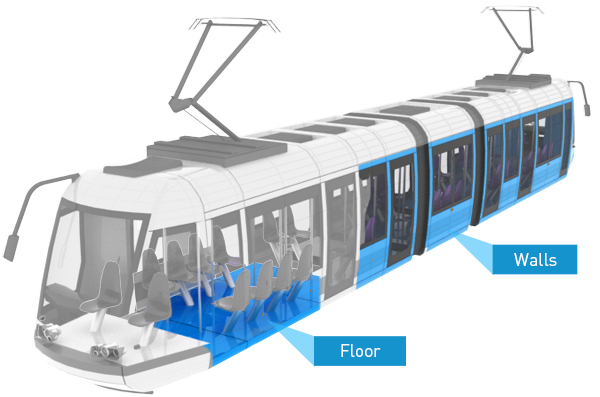 MAAD MF 10 HYDRO
( Hydrophobic melamine foam )
Flexible sound-absorbing melamine resin foam in special hydrophobic version. The foam has been created for problem spots exposed to moisture and fluids.
The exceptional structure gives the material special characteristics:
unusually low weight (ca. 9 kg/m3)
high level of sound absorption (up to 90%)
excellent heat transfer coefficient,
suitability for use in temperatures from -200oC to 240 oC
certified non-flammability
moisture resistance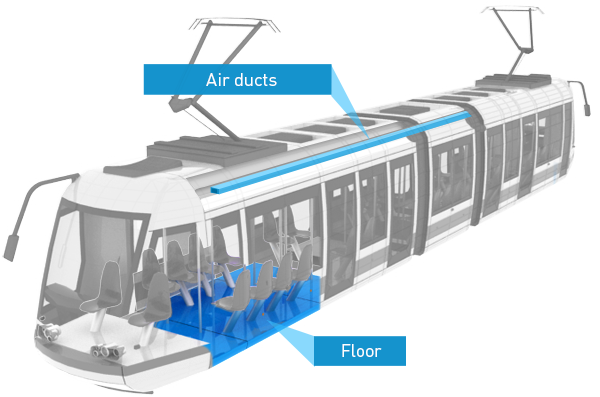 MAAD MF 10 ALU
( Melamine alu foam )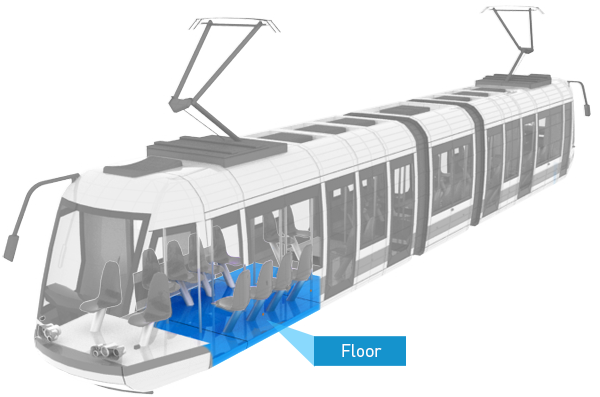 MAAD MF 10 PUR
( Melamine poliurethan foam )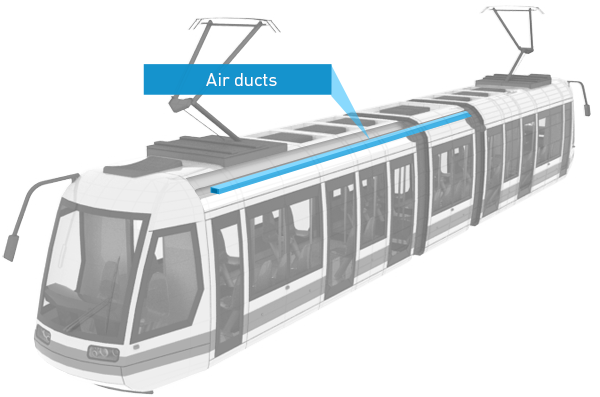 MAAD GLF
( Fiber glass )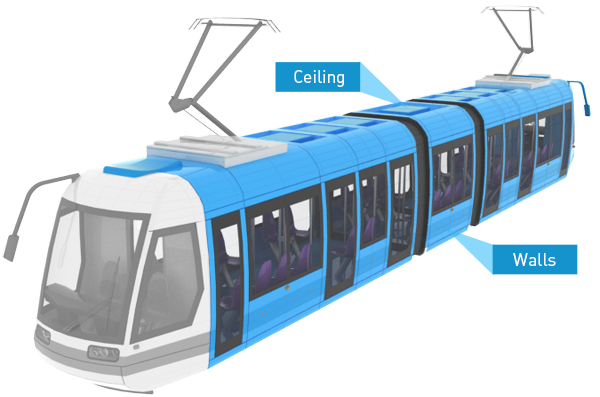 MAAD PF 20FR
( Fiberform )
Polyester, lightweight, inoffensive material manufactured from a specially formulated mix of high & low melt non irritating water repellent polyester fibers. Fiberform is used as a thermal and acoustic insulation. Material is safety during its installation and use. Fiberform is available in sheets or rolls in density of 20 kg/m3 and 50 kg/m3.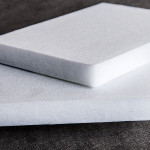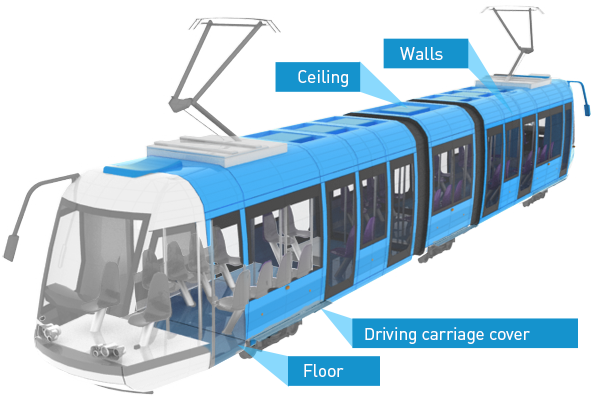 MAAD PEX 30 FR
( Whisper FR )
Whisper FR is a non-crosslinked closed-cell polyethylene foam, whose quite big cells have been opened during the production process. The effect of this process is a lightweight material with perfect sound absorption properties. The foam is approved fire resistant and has been  tested for  usability for various purposes in transportation, public transport, car and equipment production, electronics and building construction.  Owing to its mechanical strength, the Whisper FR laminated foam can be installed in the form of self-bearing panels.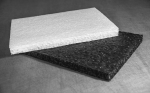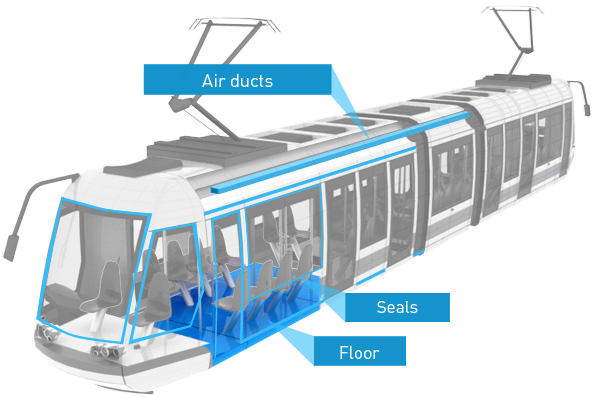 MAAD SD
( Rail SD )
It is an innovative high elastic material on the basis of the walled-in-cellular synthetic rubber, which is fulfilling high safety regulations required by the industry of track vehicles in Europe.
It is holding certificates in accordance with the Norm EN45545-2.
Applied to the purpose of the isolation of ventilation ducts, the protection of pipes and air ducts.
Material is available in the form of plates, laggigs and the tape in the blue colour. It is also available with gluing layer.