Pojazdy szynowe
W menu po lewej stronie znajduje się lista oferowanych przez nas produktów, które moją zastosowanie przy wygłuszaniu pojazdów szynowych (zarówno tramwajów jak i pociągów). Po wybraniu danego produktu zobaczysz najczęstsze miejsce jego zastosowania oraz szczegółowy opis ze zdjęciami.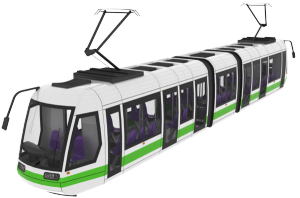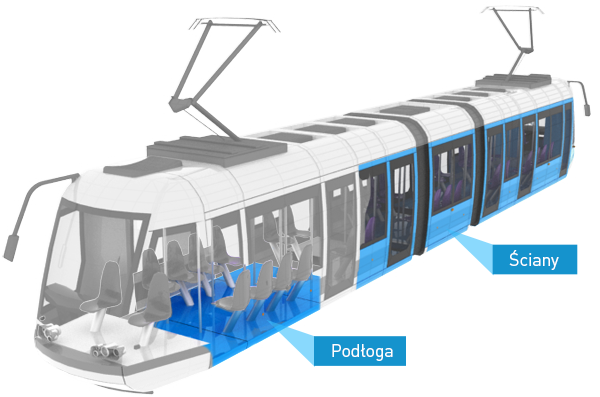 MAAD MONIFLEX ( MONIFLEX )
MAAD MONIFLEX składa się z przezroczystych arkuszy izolacji. Jest to idealny materiał dla każdej aplikacji, gdzie ważne są odporność na wilgoć i wstrząsy w połączeniu z niską wagą. Z tego i innych powodów, MAAD MONIFLEX jest szeroko stosowany w przemyśle transportowym i budowlanych. Najczęściej stosowany jest w pojazdach szynowych pasażerskich oraz jako izolacja stosowana w przemyśle stoczniowym. W świetle obecnych obaw dotyczących ochrony środowiska i wykorzystania zasobów naturalnych, MAAD MONIFLEX jest oczywistym wyborem jako materiał izolacyjny (spośród materiałów izolacyjnych).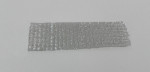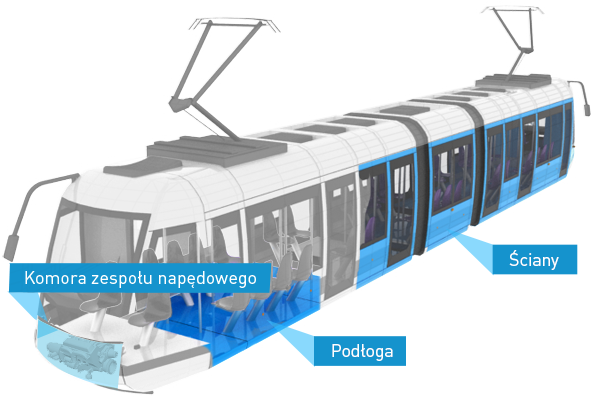 MAAD RF LIGHT PREMIUM DB ( FLEXIBLE ELASTOMERIC FOAM )
Czarna, zamknięto komórkowa elastyczna  pianka elastomerowa pokryta powłoką dodatkowej bariery akustycznej.
Niezwykle elastyczna i lekka izolacja akustyczno-termiczna do zastosowań w przemyśle oraz budownictwie. Połączenie dwóch rodzajów pianek zamknięto komórkowych pozwala na uzyskanie świetnej bariery akustycznej.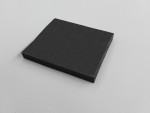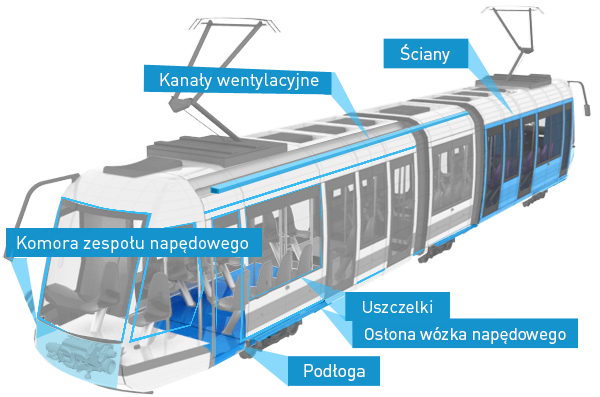 MAAD RF RAIL TECH ( FLEXIBLE ELASTOMERIC FOAM )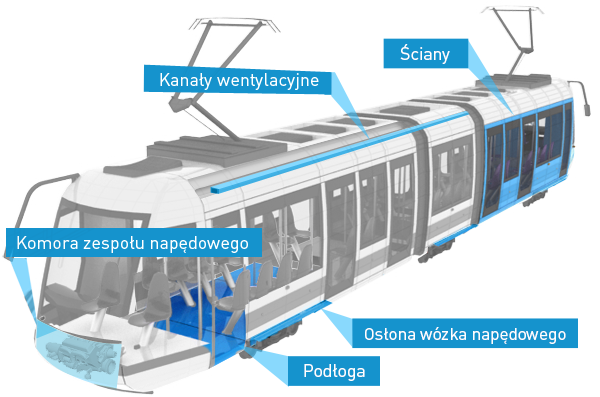 MAAD RF RAIL TECH ALU ( FLEXIBLE ELASTOMERIC FOAM )
Czarna, zamknięto komórkowa elastyczna pianka elastomerowa bez halogenów (chlor, brom, fluor) oraz PCV z dodatkową warstwą aluminium. Antybakteryjna, bez zawartości freonów.
Izolacja termiczna stosowana w branży kolejowej oraz wszędzie tam gdzie występuje wysoki standard bezpieczeństwa w przypadku pożaru.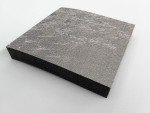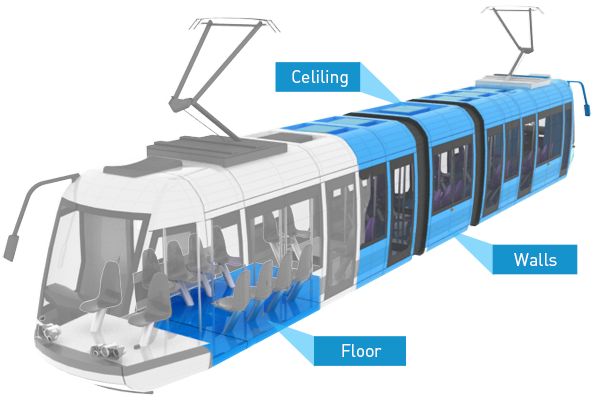 MAAD MF 10 ( MELAMINE FOAM )
Flexible, extremely opened cell foam based on melamine resin. The unique material structure characterizes mainly by:
unusually low weight (about 9 kg/m3)
a high level of sound absorption (to 90%)
excellent heat-conductivity
the possibility of use at temperatures of (-200 ° C to 240 ° C)
certified non-flammability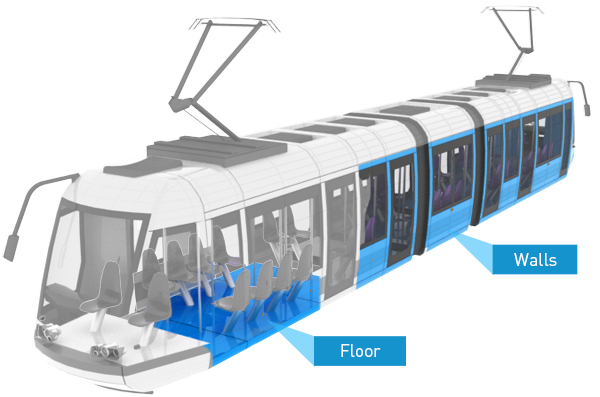 MAAD MF 10 HYDRO ( HYDROPHOBIC MELAMINE FOAM )
Flexible sound-absorbing melamine resin foam in special hydrophobic version. The foam has been created for problem spots exposed to moisture and fluids.
The exceptional structure gives the material special characteristics:
unusually low weight (ca. 9 kg/m3)
high level of sound absorption (up to 90%)
excellent heat transfer coefficient,
suitability for use in temperatures from -200oC to 240 oC
certified non-flammability
moisture resistance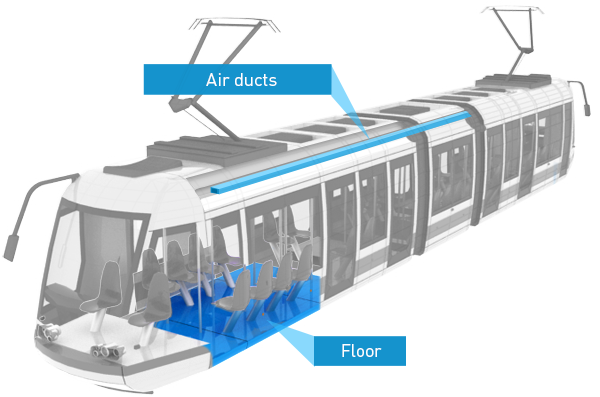 MAAD MF 10 ALU ( MELAMINE ALU FOAM )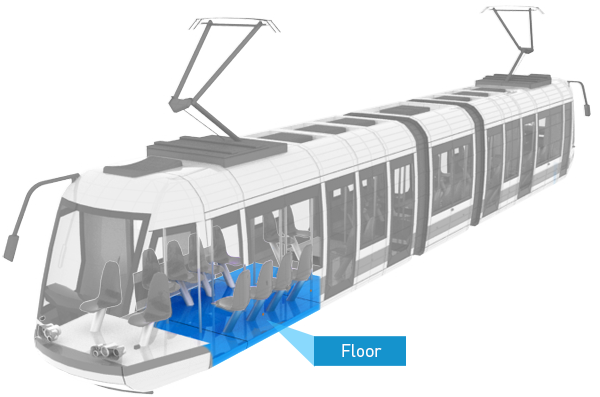 MAAD MF 10 PUR ( MELAMINE POLIURETHAN FOAM )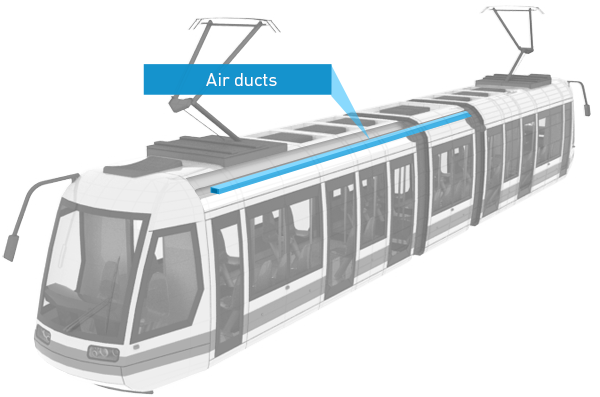 MAAD GLF ( FIBER GLASS )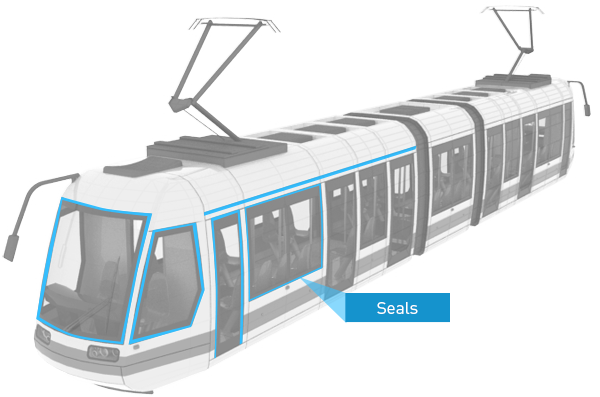 MAAD SNK ( SYNTHETIC RUBBER )
Closed cell mat based on synthetic rubber foam.
Synthetic rubber mat used as a thermal insulation and protection against refrigeration condensation, air conditioning, etc. We offer two kinds of synthetic rubber: flammable and non-flammable. Product is available in density of 45-65 kg/m3 and in various thicknesses (from 3 mm to 50 mm) in the form of plates and laggings.
Synthetic Rubber is used to install seal:
around windows
on floor and walls combination
on walls with the ceiling combination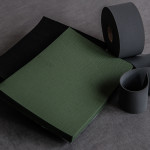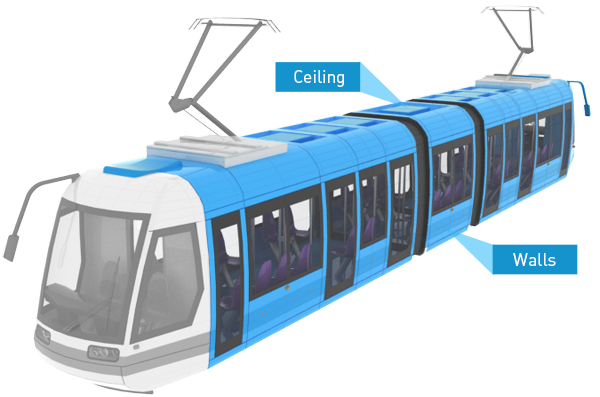 MAAD PF 20FR ( FIBERFORM )
Polyester, lightweight, inoffensive material manufactured from a specially formulated mix of high & low melt non irritating water repellent polyester fibers. Fiberform is used as a thermal and acoustic insulation. Material is safety during its installation and use. Fiberform is available in sheets or rolls in density of 20 kg/m3 and 50 kg/m3.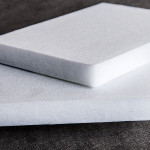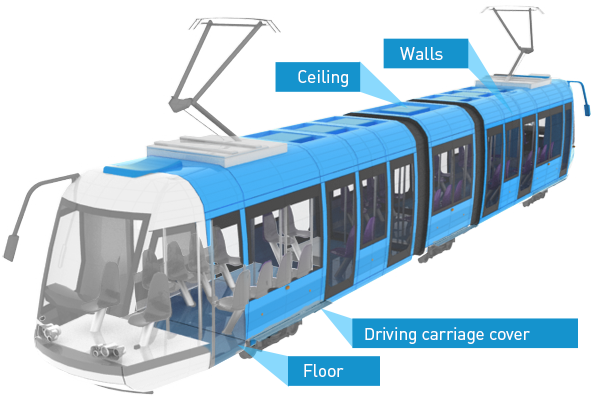 MAAD PEX 30 FR ( WHISPER FR )
Whisper FR is a non-crosslinked closed-cell polyethylene foam, whose quite big cells have been opened during the production process. The effect of this process is a lightweight material with perfect sound absorption properties. The foam is approved fire resistant and has been  tested for  usability for various purposes in transportation, public transport, car and equipment production, electronics and building construction.  Owing to its mechanical strength, the Whisper FR laminated foam can be installed in the form of self-bearing panels.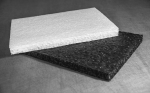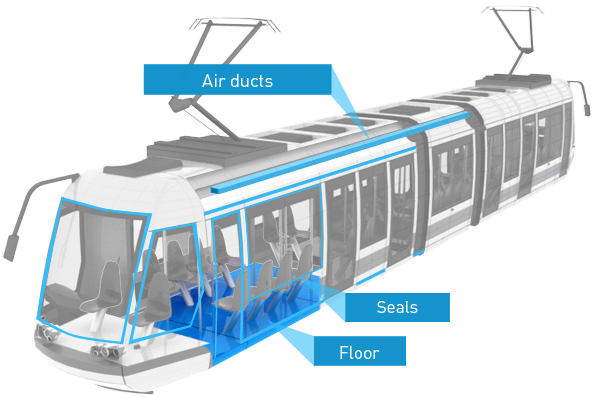 MAAD SD ( RAIL SD )
It is an innovative high elastic material on the basis of the walled-in-cellular synthetic rubber, which is fulfilling high safety regulations required by the industry of track vehicles in Europe.
It is holding certificates in accordance with the Norm EN45545-2.
Applied to the purpose of the isolation of ventilation ducts, the protection of pipes and air ducts.
Material is available in the form of plates, laggigs and the tape in the blue colour. It is also available with gluing layer.