Yachts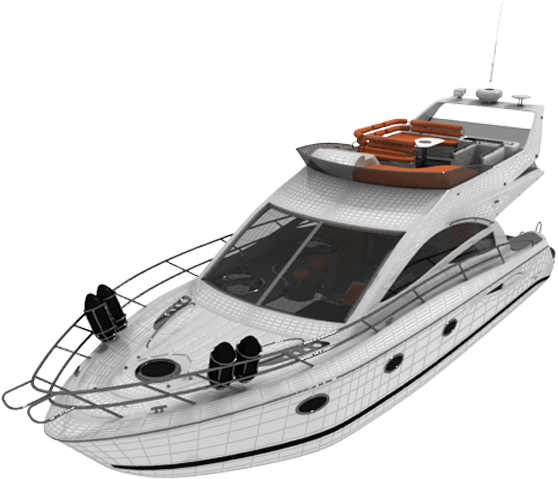 Yachts
In the menu on the left-hand side you can find a list of the products we offer for sound dampening in yachts and ships. After selecting a product, you will see the most common place of its use and a detailed description with photos.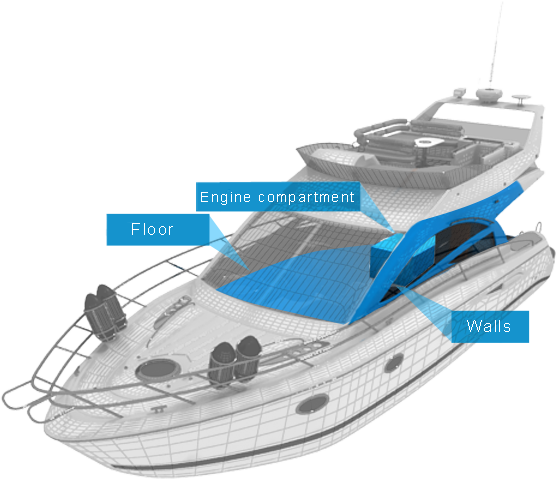 MAAD RF LIGHT PREMIUM DB
( Flexible elastomeric foam )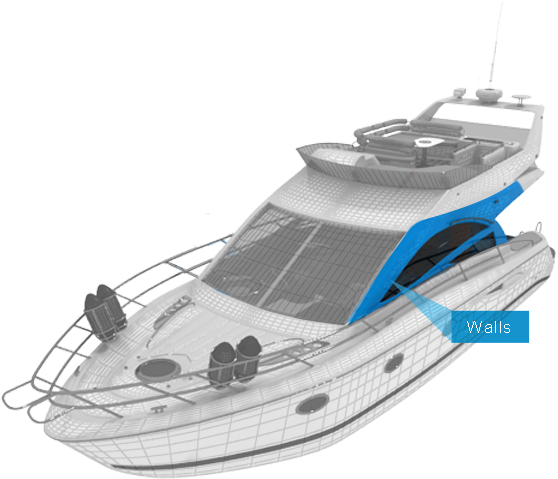 MAAD RF LIGHT PREMIUM
( Flexible elastomeric foam )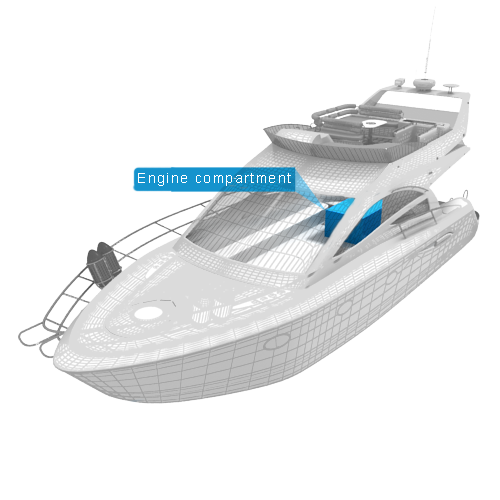 MAAD RF LIGHT PREMIUM 200
( Flexible elastomeric foam )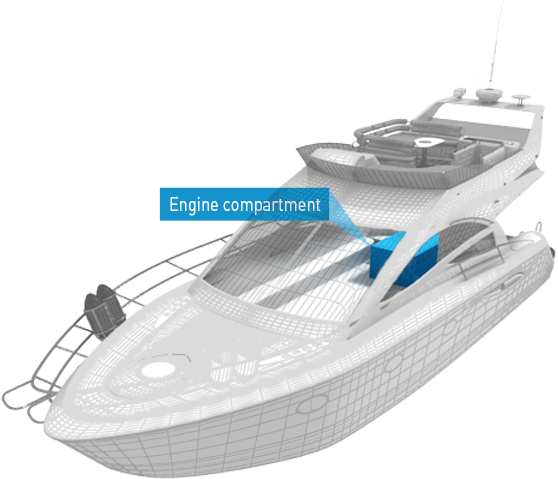 MAAD RF LIGHT PREMIUM 350
( Flexible elastomeric foam )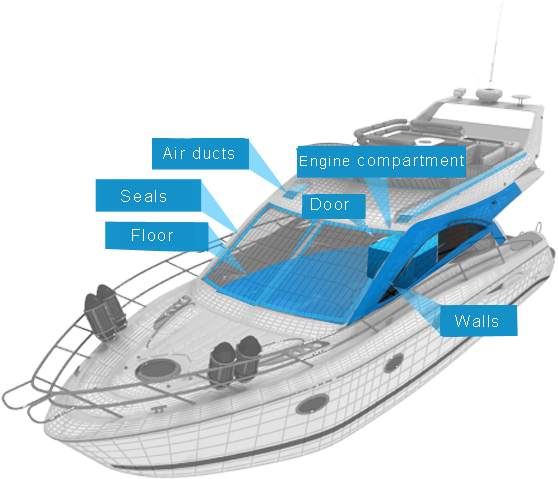 MAAD RF SHIP TECH
( Flexible elastomeric foam )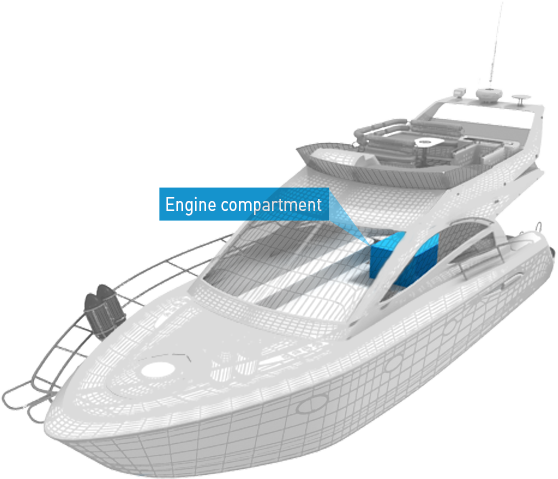 MAAD MF 10 HYDRO
( Hydrophobic melamine foam )
Flexible sound-absorbing melamine resin foam in special hydrophobic version. The foam has been created for problem spots exposed to moisture and fluids.
The exceptional structure gives the material special characteristics:
unusually low weight (ca. 9 kg/m3)
high level of sound absorption (up to 90%)
excellent heat transfer coefficient,
suitability for use in temperatures from -200oC to 240 oC
certified non-flammability
moisture resistance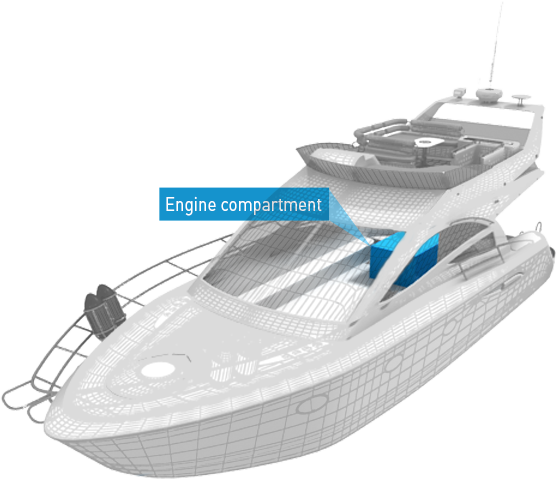 MAAD MF 10 ALU
( Melamine alu foam )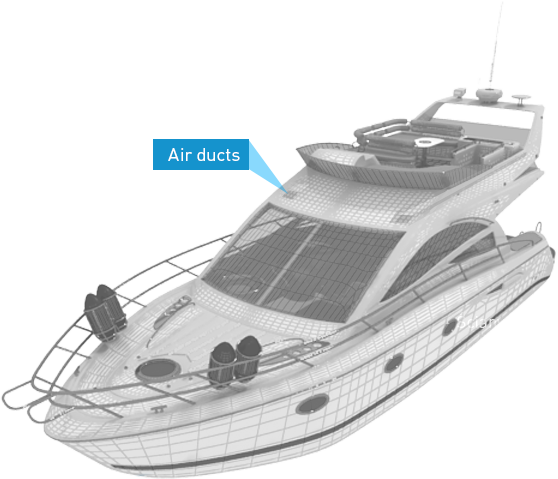 MAAD GLF
( Fiber glass )
MAAD SNKFORM
( Plastoform )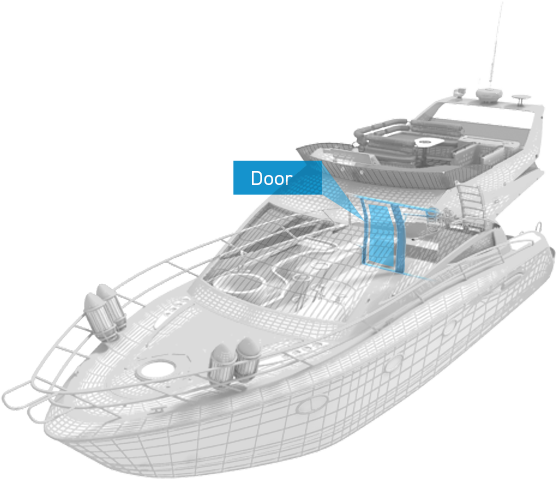 MAAD PF 20FR
( Fiberform )
Polyester, lightweight, inoffensive material manufactured from a specially formulated mix of high & low melt non irritating water repellent polyester fibers. Fiberform is used as a thermal and acoustic insulation. Material is safety during its installation and use. Fiberform is available in sheets or rolls in density of 20 kg/m3 and 50 kg/m3.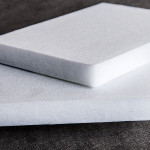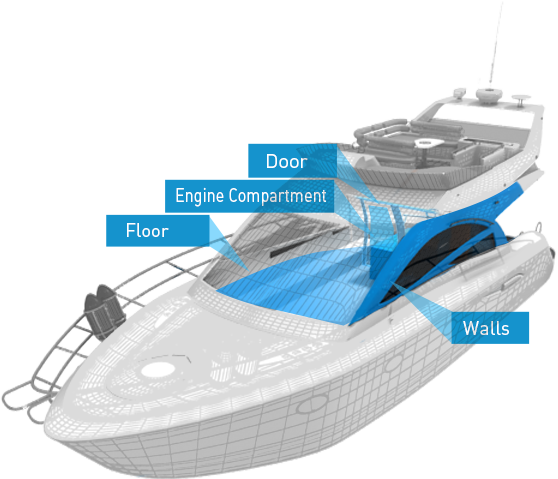 MAAD PEX 30 FR
( Whisper FR )
Whisper FR is a non-crosslinked closed-cell polyethylene foam, whose quite big cells have been opened during the production process. The effect of this process is a lightweight material with perfect sound absorption properties. The foam is approved fire resistant and has been  tested for  usability for various purposes in transportation, public transport, car and equipment production, electronics and building construction.  Owing to its mechanical strength, the Whisper FR laminated foam can be installed in the form of self-bearing panels.